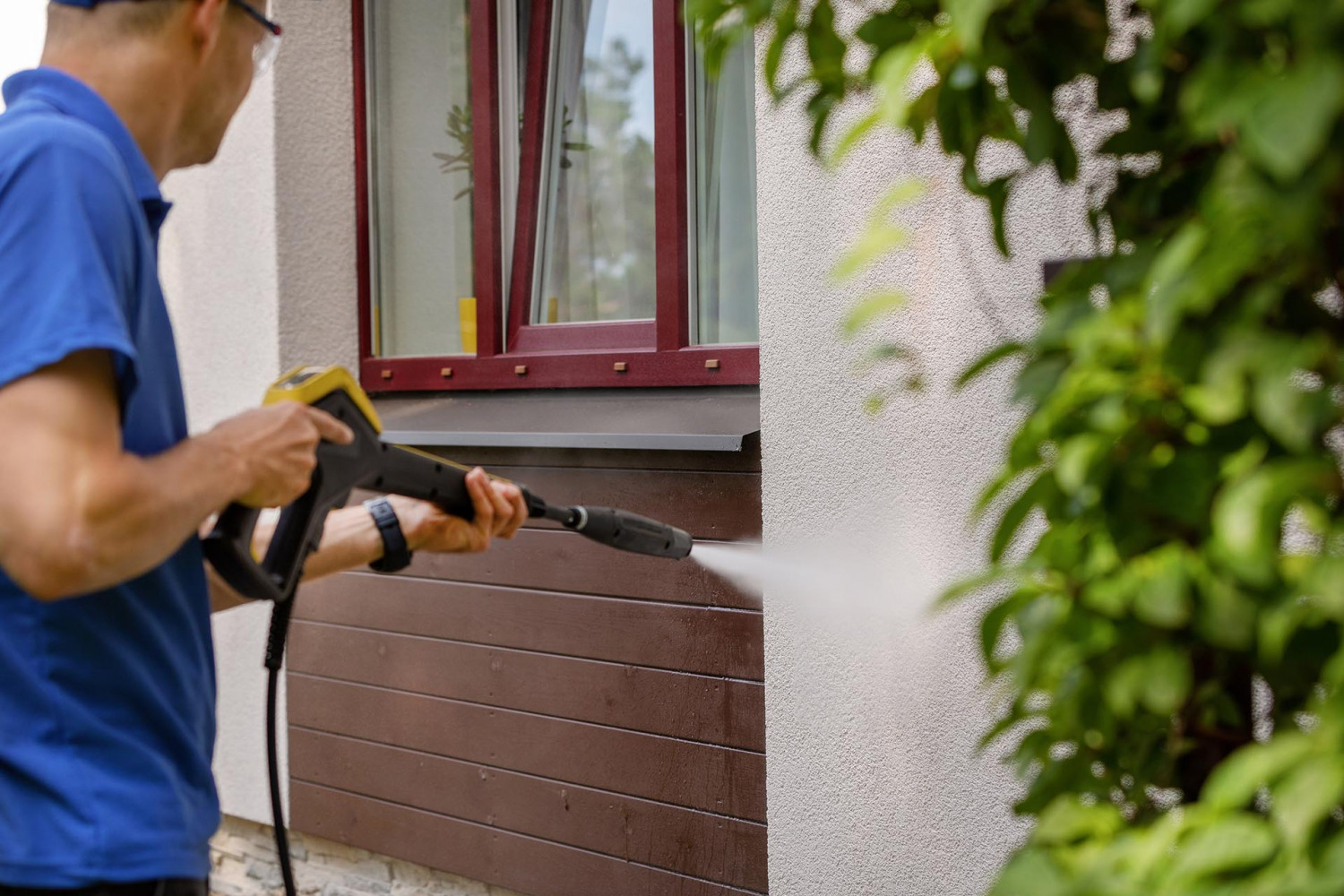 Get Rid of
Dirt and Grime
A pressure washer can scour buildup off of your property
Put Buildup Under Pressure
Count on our local pressure washing company in Ocala, FL
If you see more dirt than concrete when you look at your driveway, it's time for pressure washing. You can hire Standley Exterior Cleaning to remove any grime from your driveway in Ocala, FL. Our local pressure washing company provides pressure washing services for all kinds of surfaces, including concrete, pavers, stone and brick. We also provide roof washing services, soft washing services and paver sealing services.

We're proud to stand by our work. When you need to clean an exterior surface, look to Standley Exterior Cleaning first.
5 types of buildup our team can remove
Maybe you have some especially stubborn buildup, and you're wondering if pressure washing is enough to remove it. We can get rid of:
Algae, like black algae that grows on your roof
Mold, like the gray mold that sticks to your siding
Paint, like the old paint that peels from your fence
Dirt, like the dusty dirt that clings to your sidewalk
Stains, like the rust stains that litter your driveway
You can even hire us to remove gum, deck stain, grease or mineral deposits. To find out more, call 352-208-8703 right away. Our local pressure washing company will provide more information and a free estimate virtually or in person.